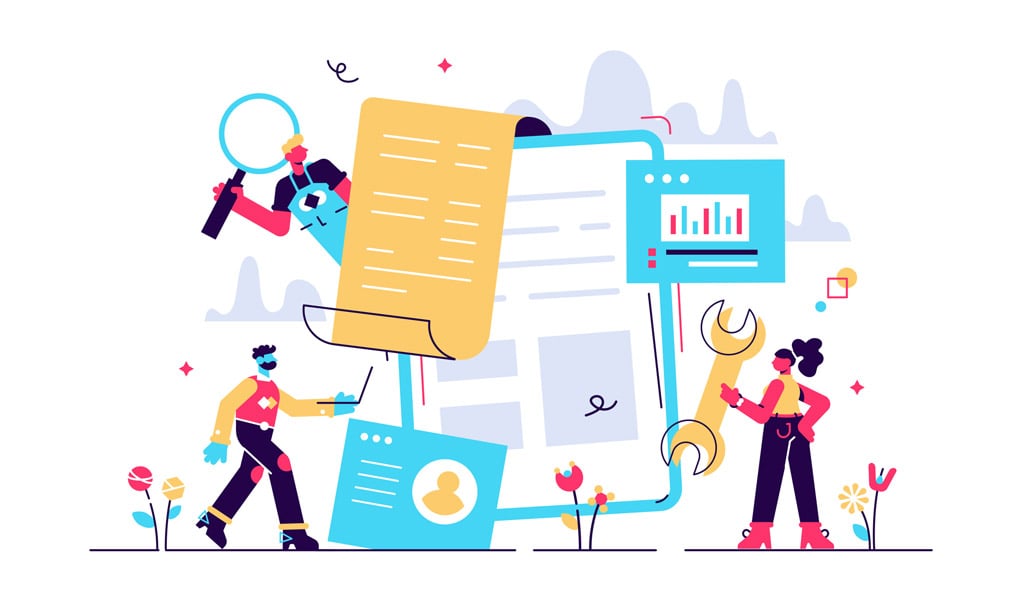 The coronavirus pandemic has changed the way we live and work fundamentally. Many of these changes will be temporary, but some are likely here to stay. For example, working from home will almost certainly become much more common in the post-pandemic world. Why? Because companies have now experienced its benefits first hand. What companies don't want to save on office rent space, have happier and more productive employees, and save on operational costs? Not many.
But what about the other impacts the pandemic has had on us, our buying habits, and the places we work? One of the primary ways the pandemic has impacted us is in the way we communicate. You can bet that social scientists will be investigating the social impact of the virus for many decades to come. Let's break down some of the social effects of the pandemic:
People have become used to social distancing. While in the past, we might have expected a hug from every acquaintance we bump into, most of us would now hesitate to accept such a gesture.
We're more familiar with tech communications. Before the pandemic, we might have wandered into a store if we had an issue with a product. Today, we handle everything online or over the phone. Video calls have become a ubiquitous form of communication, mostly replacing face to face meetings in work settings.
Has the Pandemic Ushered in a New Age of Automation?
Companies are more focused on automation than ever before. When news of the pandemic hit, there were widespread headlines about massive manufacturing job losses. Many companies managed to bounce back and think of creative solutions. However, the writing was now on the wall. To be truly resilient to future human labor disruptions, companies need to employ more robots. The manufacturing companies with more robots and were less reliant on people to operate machinery fared better, and this hasn't gone unnoticed.
The pandemic was also a wake-up call for other industries, not just manufacturing. At the beginning of the pandemic, it's fair to say there was a lot of chaos in the retail sector. Some people raced to the shops and stock-piled essentials like toilet paper, vitamins, and hand-sanitizer. Some shops started to implement limits on how much of one product customers could buy. In some areas, people were asked to stay at home, and in other areas, they were told to stay at home. Non-essential shops shut their doors, and restaurants stopped serving food, and cinemas turned off their popcorn machines. Suddenly, everyone's diaries were cleared. That gift card you were planning to spend in your favorite shop? Well, that shop is closed for now.
Or maybe you wanted to use the pandemic to get into a new hobby. You could finally buy that software you've meant for ages. Before, it didn't make sense to buy it – you were worried you wouldn't have enough time with your long commutes and active social calendar.
The point we're trying to make is that everyone's priorities changed. People now had different wants, concerns, needs, and questions. And do you know what this means? Customer service teams were busier than ever!
The customer service teams that utilized automation, again, fared better. Here are some of the reasons: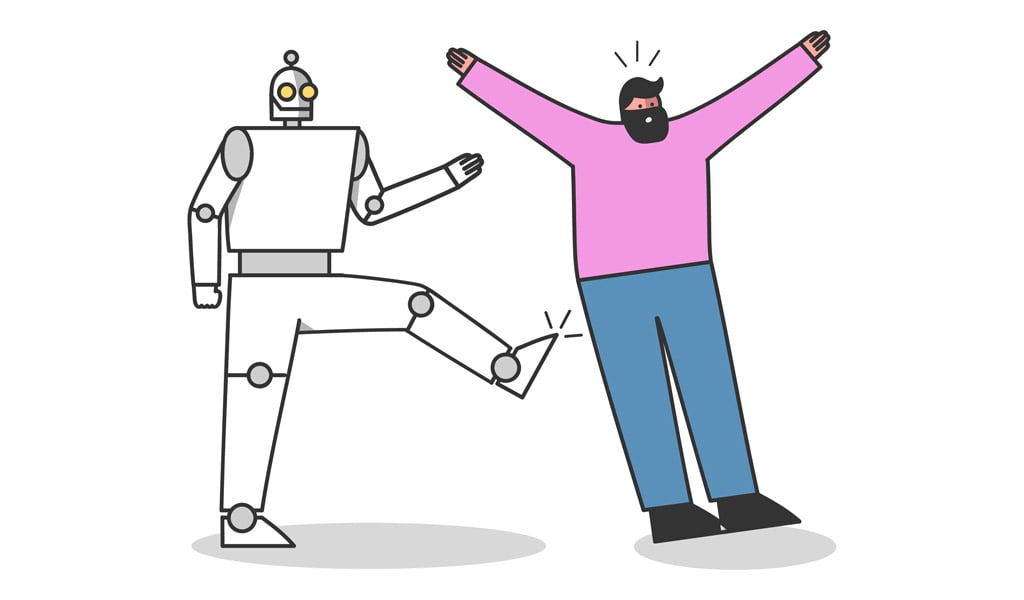 Flexibility and Resilience
With automation, customer service teams are better able to adapt to shifting circumstances. A big influx of customer queries is a challenge for any company, but those with automation software could adapt more quickly. Why? Because agents were faster, and customers had more options.
When you have chatbots, it doesn't matter how many customers you get in a day. You could get ten or several thousand, but not all of these need to go through to agents. In fact, the majority of customers will have their issue resolved by the chatbot if it's simple enough. And most customer queries are on the simple side. Many customers suddenly had a new problem in the pandemic, but it was mostly the same few issues for every customer. They wanted to know when the store would open again, whether their recent order would still arrive on time, whether they could access contact-free deliveries, and so on.
Companies could design their chatbots to answer these common questions and ensure that agents still had a manageable workload. Not only did these companies prevent their agents from becoming overwhelmed, but they also didn't need to hire lots of new agents during an economically uncertain time.
Little Change
Companies that already had a prominent online presence and digital services didn't have to do much to adapt. In a world where many companies stopped accepting cash as a form of payment, companies that already offered digital payment methods excelled. Of course, most companies today provide digital payment methods, but many companies didn't encourage digital payments before the pandemic. Brick and mortar stores could get away with having an elementary website and perhaps no online buying options. But during the pandemic, they need to shift to selling their products online. There are two key challenges with this:
Many of their customers were unfamiliar or uncomfortable with buying these products online. Since they'd never done it before, they were unconfident in the process.
The company had to spend more upfront, not just to get the website up to scratch but also to spread the word that their customers could now buy online.
The Automation Landscape
Most experts now agree that the pandemic has accelerated us on a path to more automation. Before the pandemic, the estimates for how many jobs would be automated in the future varied widely. Some predicted it would be a slow transition over many decades. Other research bodies, like McKinsey, predicted that 30% of jobs would be automated by 2030. Today, very few people believe the shift to automation will be gradual. Even if automation doesn't mean replacing jobs, the pandemic has proven that more automation is always better for companies.
But what will be the impact of more automation in customer service? Most people can get on board with automation when it comes to manufacturing or cleaning hospitals – it frees humans from a dangerous job that robots are just better at. But what about jobs that require a human touch, like customer service? Will automation remove that essential human component? Or can it make our companies seem more human?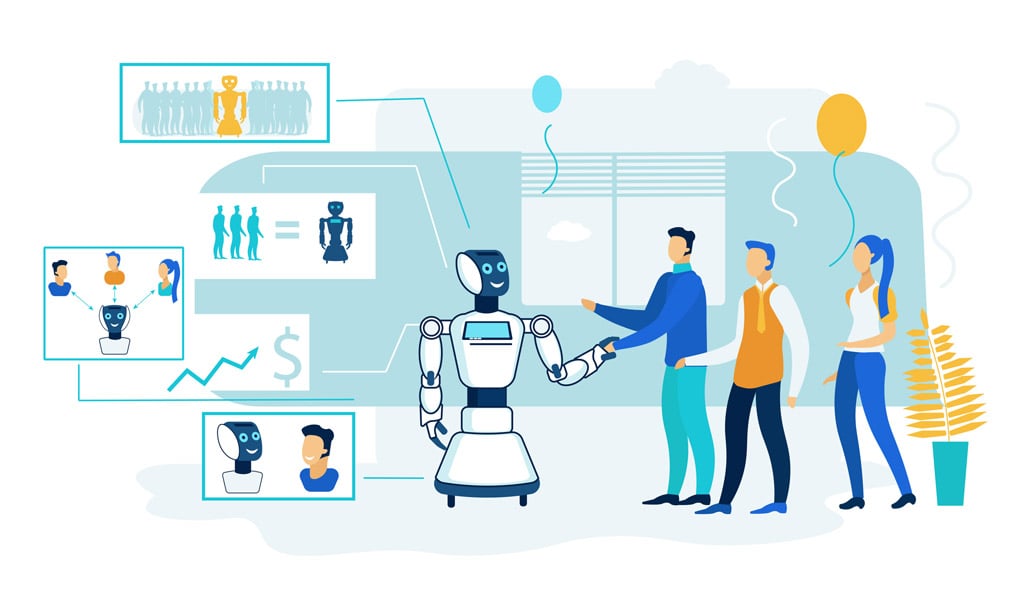 6 Reasons Why Automation Makes You More Human in the Post Pandemic Era
1. Creativity
We've talked about the impact of automation on customers, but what about employees? Customer experiences start with employee experiences – happier employees are better at their job. For agents, more automation is a good thing for several reasons:
It allows them to do their job faster. They don't have to switch between several different applications, endlessly search through emails and documents to find the right answers and can easily access appropriate canned responses. It saves time!
When agents spend less time doing repetitive manual tasks, they're freed up to be more creative. They can think of creative ways to strike a connection with customers, become more engaged in conversations, and think of innovative solutions to problems.
2. Human Canned Responses
Agents are great communicators – that's why you hired them. Customer service agents have a unique set of soft skills, including:
Clear communication
Listening skills (skilled at active listening)
Self-control – they can remain calm and well mannered, even with hostile customers.
They have a positive attitude towards their work and don't take things personally.
They are assertive in their suggestions to customers without being pushy or rude.
They excel at conflict resolution.
They are empathetic.
However, even the best agents have off-days or even off-hours. As humans, our brainpower and attention span is limited. Sometimes we feel more tired than usual or can't remember that solution we used a few hours ago. We slip up on common spellings. And sometimes, we're feeling a little unhappy. Small lapses in our performance and communication can have a significant impact on customer experiences. This is why canned responses are so useful. They not only help save time, but they ensure that we can always provide a consistent customer experience.
Automated knowledgebases can provide agents with the right answers by analyzing the keywords and context in the conversations. Agents don't have to spend time searching for the correct document because it will just be there. Agents don't have to worry about crafting the perfect opening line or perfect email because there will be an ideal canned response ready to go.
3. Instant Connections
Chatbots and canned responses on live chat and email provide customers with an instant connection. Today, customers expect instant connections and don't view them negatively even if they know it didn't come directly from a human. The most critical aspect of customer service is ensuring that the customer gets a reply – it's even better if this reply is quick. Automation helps deliver both of these goals.
You can appear more human by providing instant responses. We view companies coldly when they make us wait, or we get silence from them. Even with an automated response, we feel instantly calmer about our problem and more valued by the company.
4. Self Service
How can self-service make you appear more human? Because it gives your customers autonomy over their actions. Sometimes, customers don't want to talk to an agent or even a chatbot. They have a simple problem and want to fix it themselves; they just need to know how. When you add customer knowledge bases and customer-focused content on your website, you're letting your customers know that you understand their everyday wants and concerns. You're letting them take control of the situation if they want to. You're not locking your solution away behind a phone call or interaction with an agent. Is there anything more human than treating a person as a full person with their own preferences and need for autonomy?
5. Access to Experts
When agents are freed from repetitive tasks, they can grow into brand, industry, customer, and product experts. These agents spend more time dealing with complex issues and problem-solving. They are exercising the critical thinking part of their brain daily.
6. Finding the Right Solution
Automation ensures that agents find the right solution every time. Automated systems supported by AI ensure that the collective knowledge of all agents can be shared among everyone. No one has to search endlessly for a solution, interrupt their colleagues, or make a guess. This ensures that customers always get the right solution to their problem as well as a consistent experience every time.