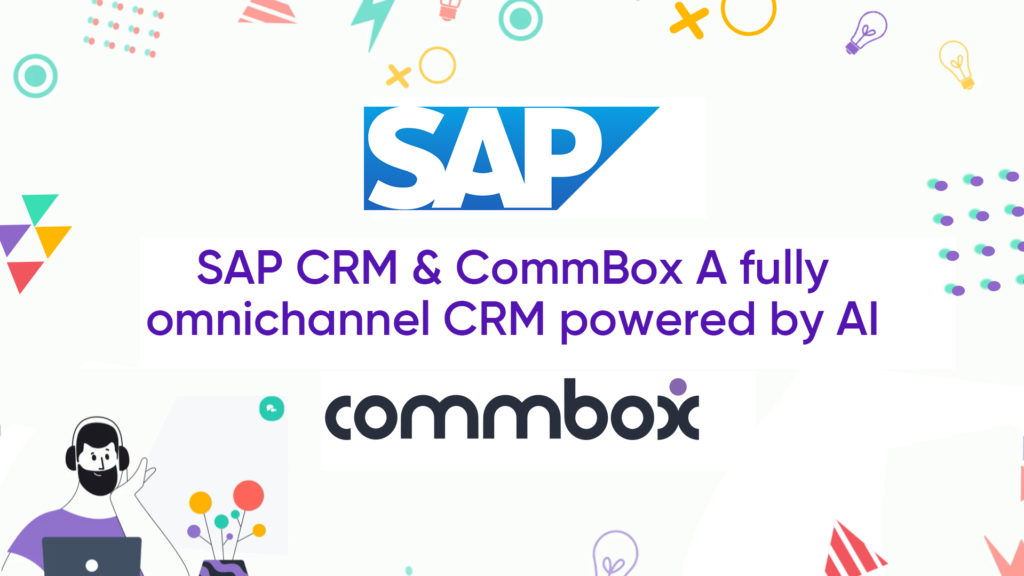 The SAP CRM is now integrated with the CommBox omnichannel platform to allow seamless, updated, and holistic customer communication for its users around the globe
CommBox, the leading company in providing omnichannel customer communications powered by AI is thrilled to announce a new partnership with tech giant SAP, the widely-known German multinational software corporation that produces enterprise software to manage business operations and customer relations.
Modern business environments are fast-paced and challenging. Customers in the digital age have higher expectations than ever before and companies are now contending on customer experience rather than product cost or quality. Adjusting to the "new normal" SAP C4C administrators were looking for the right solution.
The partnership introduced as SAP was contemplating the integration and deliverability of omnichannel customer communications and messaging solution to its customers that uses the C4C product. The C4C, SAP Cloud for customers, is a cloud-based solution mainly utilized to manage sales, customer service and marketing activities effectively and is considered as one of the main SAP solutions to manage customer relationship (CRM).
As part of the partnership CommBox integrated into SAP allowing SAP C4C to become fully omnichannel platform powered by AI capabilities and inherit the full power and advancements presented by the CommBox platform.
Moreover, the SAP C4C users will now enjoy a comprehensive environment and can communicate at scale with their customers through all channels in a simple way, WhatsApp, SMS, video chat, chat, social networks and much more. More than that, they can set up bots and automation processes seamlessly to work across all channels and works perfectly with the SAP C4C to track and document the whole customer journey. Thanks to the CommBox – SAP C4C critical integration mission SAP customers can now conduct more efficient and updated communication with their customers
CommBox CEO Eli Israelov clarified that: "We are always looking to empower different types of products with our out of the box solution powered by AI. The CommBox – SAP C4C integration is a real breakthrough as it will change the way the SAP C4C users are conducting day to day communication. Additionally, it will demonstrate our platform core abilities that focus on advanced AI attributes and deep automation solutions."
About the CommBox Business Solutions
CommBox's omnichannel platform is powered by AI and automation features and designed from the ground up to meet the challenges of customer communication in the digital age. The out of the box solution allows companies to shift into digitization at scale. Companies can handle all customer interactions from all channels in one place with an advanced routing algorithm that routs the conversations to the right agent at the right time. The CommBox platform enable any business to automate whatever can be automated and leave only the complicated request to the live agents by keeping a high standard of the customer experience through the whole journey.